Simitre Design is a graphic design and visual communications company specializing in corporate identity, photography, logos, branding, packaging, website design and more. Simitre offers companies a rejuvenating perspective regarding company identity and visual communication.
Our unique background of creative skills and an intuitive analysis of our clients needs and customer service set Simitre Design apart. Most designers come solely from creative backgrounds. While this is useful for the design of logos and other tools of visual communication, it lacks the perceptive ability that Simitre provides. This unique advantage allows us to interpret an innovative design without numerous renditions, keeping projects within the client's time frame and budget. Simitre has grown it's customer base by providing clients with well-priced projects due to reasonably low overhead, creative, practical designs that add more value than competing graphical art firms, and superior customer attention.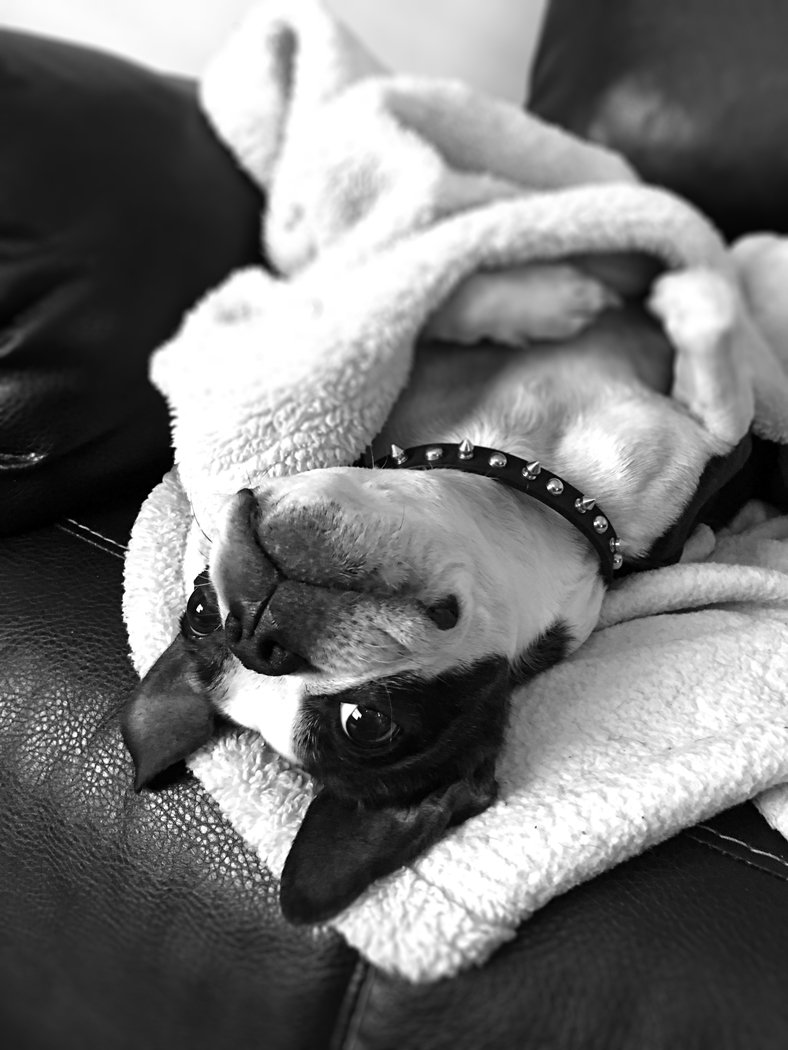 Gordy, Simitre's Boston Terrier mascot, spends most afternoons as pictured, relaxing inside of his favorite blanket on Sarah's recliner. Don't be fooled by the spiked collar, he is very welcoming to the office visitors!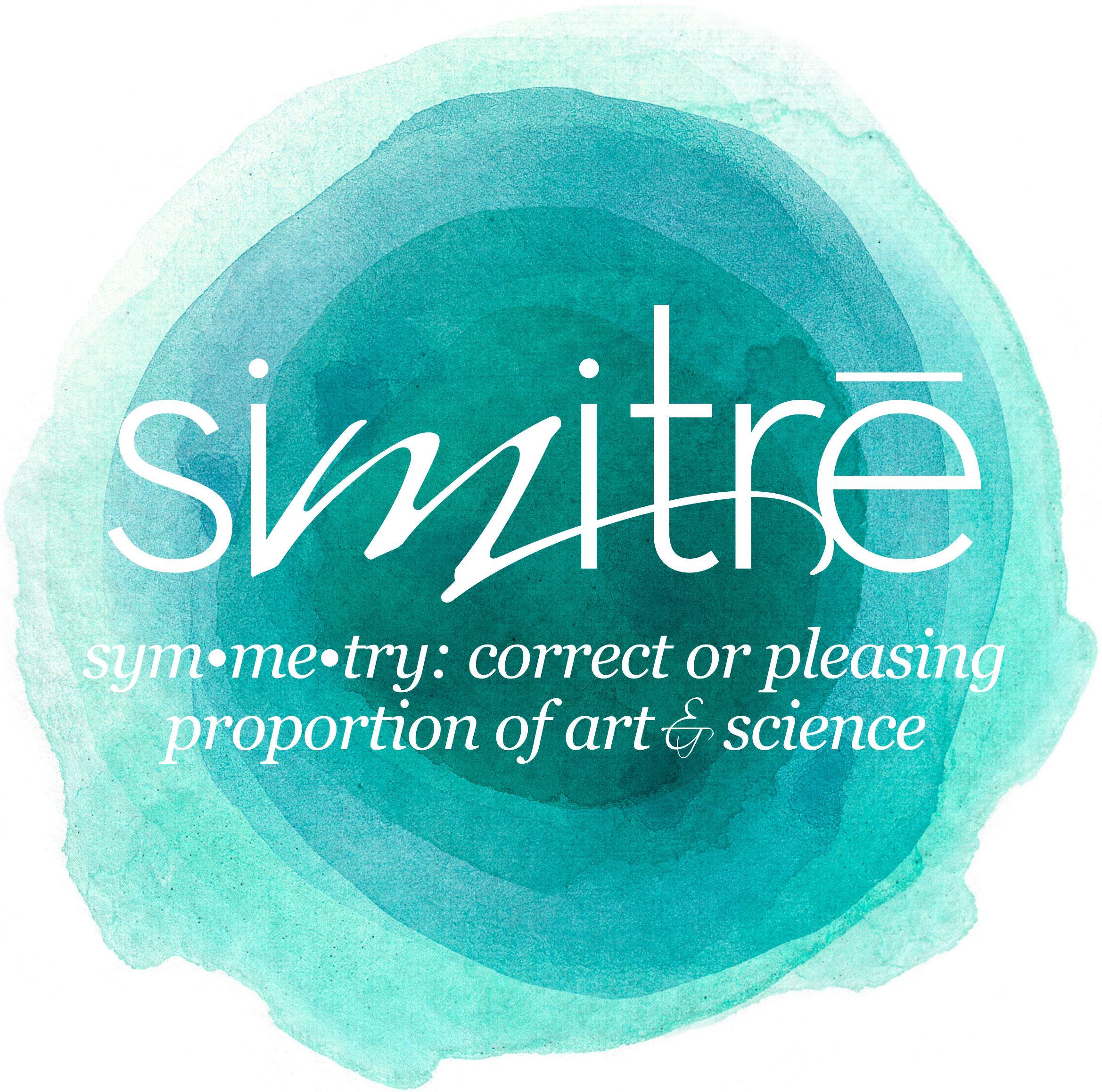 Listening skills are a lost art in the world today. Sarah is a master at listening and comprehending what you want then transforming the idea into something far beyond what her competitors could provide at three times the cost. Sarah's combination of efficient project management skills and industry leading creativity provides her clients real value that is impossible to find at large firms in the city. Demanding clients with a perfectionist streak will thrive working with Sarah because she is focused on getting the job done right versus taking shortcuts. She has earned my recommendation through hard work, dedication, patience and prodigious talent. Sarah's portfolio of work defines maximum ROI.
BRANDING
Creating a brand is like a breath of fresh air for Simitre. We use our intuitive skills to bring life to your ideas, whether you have any concept where you want to start or not, we will mold your company's indentification to compliment your business needs.
PRINT

There's something exciting about a tangible layout. From catalogs, brochures, invitations, packaging, exhibits, to business cards, we love to push the envelope past the norm when it comes to selecting the paper stock, binding, and embellishments.
PHOTOGRAPHY
Shooting a photograph is more than snapping a filtered pic from your smartphone. We ensure your product is shot to perfection, from proper lighting to adding that last glisten of oil to a burger, we make the customer's mouth water with our photos.
WEB DESIGN

With our ever-changing web landscape of browsing from your smartphone to your laptop, Simitre has stayed ahead of the game to create highly functional websites to grow your business. We work to ensure your customers will get the information they are looking for in the fastest route possible, all while enjoying the aesthetically pleasing experience.
Sarah has done incredible work for us, all through email. Several amazing logos with MANY revisions, a flyer, several bag template designs…she has always responded very quickly and is very fairly priced. I HEARTILY recommend her, she was referred to me through business and has delivered every time, and been very pleasant to deal with!
WOW! What more can you say about a person who is creative, works within the budget and get the job done on time. Sarah helped my business, she can help yours! Thanks again. Wonderful job.